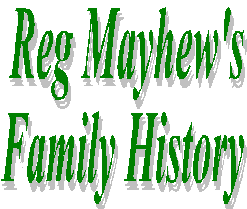 WILLIAM ALFRED HUMPHRIES (1878-1924) - for KING & COUNTRY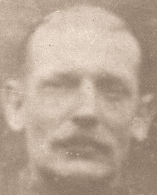 William Alfred Humphries, my maternal grandfather, served as a Private (T4/071178) with the Army Service Corps. in the First World War. He was posted to France in April 1915, a month after enlisting, and served there until January 1917. He was demobilised in February 1919 and, like million of others, was awarded campaign medals for his war service. They were the 1914/1915 Star, the Victory and the British War medals, commonly nicknamed Pip, Squeak and Wilfred.
Following his war service, William's health gradually deteriorated, until in 1922 he was diagnosed as suffering from Pulmonary Tuberculosis and forced to give up his job at the Natural History Museum in South Kensington, London.
His claim for a War Pension was rejected by the Ministry of Defence on the grounds that his disability was not attributable to, nor aggravated by, Service.
The following statement from William (extracted from his Pensions Appeal document) reveals the dignity of the man and his concern for his family.
"With reference to the question put to me why I had not made application for pension before, I would like to say that it was not my intention to apply for a pension at all had I suffered no inconvenience from the attacks of Rheumatism which I have had at various times. But as I have had a pretty severe time with it during this winter and find that instead of getting better it gets worse I am thinking of my future, and I do not want to let my family suffer possible hardship when by a little effort of mine I may be able to help them a little. The present scale of benefits from National Health Insurance or slate clubs will not help them or me much if I were laid up. That is the reason why I have not gone sick while I could manage to get to work to earn my wages. I certainly did not want to run to my panel doctor every time I was in pain or I am afraid I should have kept him pretty busy during the last few months".
William's appeal to the House of Lords was allowed on 23rd October 1923, with the decision that his Pulmonary Tuberculosis was attributable to Service in the Great War. He was awarded a pension of £1 6s a week.
5 months later,on 23rd April 1924, at the age of 46, William died at Colindale Hospital in north-west London. He was buried at North Sheen cemetery, Richmond, Surrey, where, in 1998, a new headstone was erected by his family in memory of him (and his son Walter who died tragically in a fairground accident in 1928).
---
William was born on 9th May, 1878, the eldest son of Alfred and Hannah. At that time his father was a cavalryman serving in the 21st Hussars and William's early years were spent moving around the country and staying wherever his father's regiment was stationed. William was born in Shorncliffe Barracks at Folkestone, Kent and, over the next 4 years, moved with the regiment to Norwich, Leeds, Edinburgh and, finally, Dublin, where Alfred was discharged in 1882, on completion of his term of service. Alfred returned to England, with his family, and at the 1891 Census they were resident at 3 Rickett Street, Fulham, London. William, however, was not recorded at Rickett Street with the rest of his family. He was to be found about a mile away at 23 Fopstone Road, Kensington, at the age of 13, as a General Domestic Servant - probably an economic necessity in such a large working-class family.
---