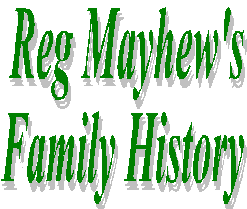 I've traced my Mayhew ancestry back to my 7 x Great Grandfather, Edward Mayhew, who married Alice Right in 1732 at St. Nicholas, Ipswich, Suffolk. Edward and Alice had 2 children, Mary (1734-1734) and my 6 x Great Grandfather Edward (1733-1807).
---
My 6 x Great Grandfather, Edward Mayhew was baptised at Martlesham, Suffolk on 20th May 1733. He married Mary Denny on 11th August 1756 at Wetheringsett-cum-Broxford, Suffolk. Edward and Mary had 4 children, including my 5 x Great Grandfather, John (1759-1819).
Mary was buried at All Saints, Stanton, Suffolk in 1801 and Edward in 1807.
---
My 5 x Great Grandfather, John Mayhew, was baptised on 30th August 1759 in Bardwell, Suffolk. He married Mary Deeks in 1787 and they had 6 children, their only son John (1792-1843) being my 4 x Great Grandfather.
Although John senior appears to have spent his whole life in Suffolk and was buried there at St. Mary, Ixworth in 1819, his younger brother Edward ventured to London where he married Sarah Buckinham in St. George, Hanover Square on 17th April 1786 (see Will of Edward Mayhew)
---
My 4 x Great Grandfather John Mayhew was baptised at St. Mary, Ixworth, Suffolk on 2nd September 1792. John, a Hairdresser, married Anne Hill at St. George's, Hanover Square, London on 7th June 1819. John's movement from Suffolk to London, and his trade, may be explained by the presence in the parish of his uncle, Edward Mayhew (c1762-1814), also a Hairdresser, in 1786.
John and Anne had 5 children - George (1820-1885), my 3 x Great Grandfather, Mary, Louisa, Sarah and John.
In the 1820's they lived at various addresses in Mayfair including Chapel Street (later Aldford Street), Mount Street and Hertford Street, off Park Lane.
By the time of his death from pulmonary tuberculosis in 1843, John's fortunes had obviously taken a turn for the worst, perhaps because of an inability to work due to his illness. He was described as a pauper and was buried from the St. George Hanover Square Workhouse in Mount Street on 20th June.
At the Census in 1851 his widow Anne was residing in Chelsea where she remained, at various addresses, until her death in 1887.
---
My 3 x Great Grandfather was John and Anne's first child, George Mayhew, born on 12th September 1820 and baptised in October at St. George's Hanover Square. George married Mary Ann Wilkins on 11th June 1843 at Kensington Parish Church, in the 6th year of Queen Victoria's reign. They had 7 children, the 2nd of whom was George Walter (1848-1924), my 2 x Great Grandfather. George senior had a variety of occupations over the course of his working life, including Servant, Porter, Woodcutter, General Dealer and Bricklayer, and the family lived at various addresses in Kensington and Chelsea.
George died of pneumonia in 1885 at St. James Mental Asylum, Milton, Portsmouth, Hampshire. He had been admitted there from Chelsea the previous year, suffering with a melancholic mental disorder. His body was returned to London and he was buried in Brompton Cemetery on 17th January 1885. Mary died in Chelsea in 1904.
---
My 2 x Great Grandfather was George Walter Mayhew, born on 4th December 1848 in Chelsea. George Walter married Louisa Rampling (of Lowestoft) on 26th December 1870 at St. Mary Abbots, Kensington. They had 12 children, including my Great Grandfather, Arthur John (1876-1927). Their youngest child, Sydney Robert, was killed on 31st July 1917, the 1st day of the 3rd Battle of Ypres, and is commemorated on the Ypres(Menin Gate) Memorial.
George and Louisa lived with their family at 4 Eden Place, Chelsea for over 30 years and in 1888 Louisa was a witness at the trial of James White for the murder of his wife, Margaret White, at 1 Eden Place. (The Proceedings of the Old Bailey).)
Louisa died in 1917 and George in 1924, in Chelsea.
---
My Great Grandfather, Arthur John Mayhew, was born on 17th September 1876 at 4 Eden Place, Chelsea and baptised in November of that year at St. Luke, Chelsea. Arthur, a Coppersmith's Labourer, married Louisa Jane Ainsby at St. Luke, Chelsea on 31st July 1898. They had 9 offspring, including my paternal grandfather, Arthur William Mayhew.
"The Edwardian era (1901-1919) stands out as a time of peace and plenty. There were no severe depressions and prosperity was widespread. Britain's growth rate, manufacturing output, and GDP per capita fell behind its rivals the United States, and Germany. Nevertheless the nation still led the world in trade, finance and shipping, and had strong bases in manufacturing and mining." Wikipedia
The year 1914 was to see the glorious Edwardian 'summer' ended by the nightmare of the Great War. Britain declared war on Germany on 4th August. Later that year, on 28th December, at the age of 37, Arthur John enlisted, voluntarily, in the Army. His Service Record tells us that he was 5 feet 5 inches tall, with a chest measurement of 37 inches (fully expanded). He had distinctive marks on both forearms in the form of tattoos.....
Shortly after hostilities ceased in the 1st World War, the National Publishing Company attempted to compile a brief biography of as many participants in the War as possible. Entitled "The National Roll of the Great War", it provides a pen picture of the war service of well over 100,000 men and women.The vast majority of entries refer to combatants who survived the Great War but it also includes civilians involved in war work. There are entries for both Arthur and Louisa.
Arthur's entry reads "Private, 5th Middlesex Regiment. He volunteered in August 1914 and, after his training, served at various stations on important duties, such as guarding prisoners. He rendered valuable services, but was not successful in obtaining his transfer overseas on account of physical unfitness, and was demobilised in April 1919." However, from 1916 he continued to play his part in the war effort at home as a Private (393045) 583 (H.S.) in the Labour Corps (Employment Co.) until his demobilisation. His health, reflected in his army records, was not good. On discharge, he was suffering from bronchitis and deafness, both aggravated by service, and his degree of disability was rated at 50%.
Louisa is described as a "Special War Worker" and her entry continues "This lady was engaged on work of National importance at Messrs. Blake's Munition Works, Hurlingham (Fulham). Her duties, which were in connection with shell-filling, were carried out with efficiency, but owing to ill-health, resulting from the effects of the powder, she was forced to give up her duties".
Arthur John died in 1927 and Louisa Jane in 1932, at St. Luke's Hospital, Chelsea. Both are buried in Brompton Cemetery.
Two of Arthur John's brothers, my Great Grand Uncles, William Richard and Albert Edward, married two Hawkins sisters, Margaret and Annie respectively, and both moved from Chelsea in the early 20th century to Willesborough, Ashford, Kent, probably attracted by work at a local railway factory for engines and carriages, and houses for the accommodation of the workmen.
---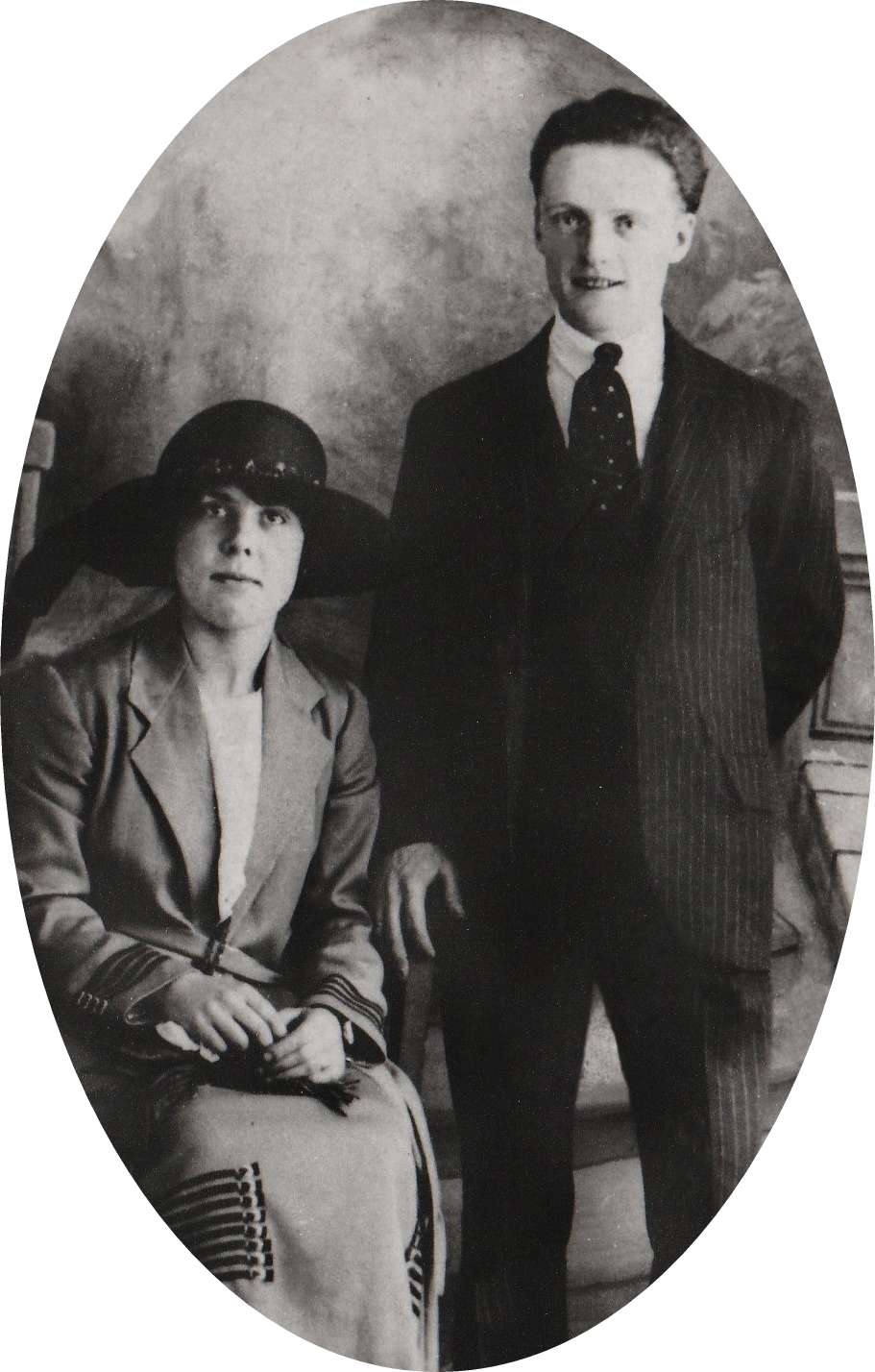 My paternal Grandfather, Arthur William Mayhew was born on 4th September 1900 in Chelsea, London. He married my Grandmother, Henrietta Middleton, on 11th May 1924 at St. Luke, Chelsea. They had 9 children, including my father Reginald George (1926-1977).
---
HOME
EMAIL